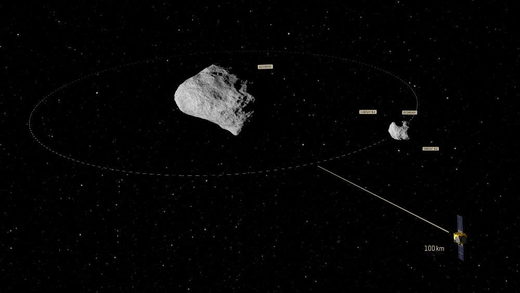 An asteroid as big as the Egyptian pyramids is zooming towards Earth and will squeeze past us on Friday - if it doesn't smash on to our home planet's surface. Named 2019 WR3,
NASA expects
the space rock to make a "close approach" to Earth later this week.
The space agency has classified the asteroid as a "near-Earth object (NEO)" which means its orbit brings it very close - in cosmic terms - to Earth.
The asteroid was first spotted late last week.