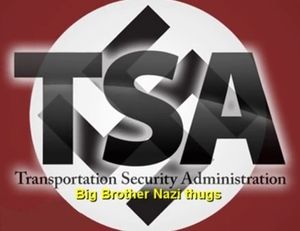 The TSA says it is exploring ways to revise its airport screening procedures for children.
This after video surfaced of a 6-year-old girl being given a pat-down.
The latest example of the sensitivity comes from a video, now making the rounds on the Internet.
It was recorded by the parents just last week, at the airport in New Orleans.
It shows a girl, said by the unidentified parents to be 6, at the security checkpoint.
The mother is heard asking if the child can't simply be screened again instead of patted down: "Can't she just be re-scanned?"
The female screener uses the back of her hand part of the time, and also runs a hand around the inside top of the girl's waistband, explaining every step in advance as the child's mother watches.