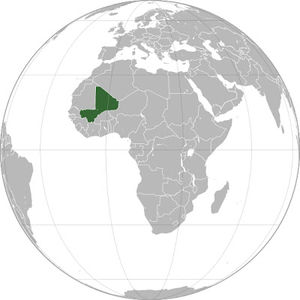 The North African nation of Mali, whose borders exist within the epicenter of recent Western-backed destabilization efforts throughout the continent, has French-backed war in Cote d'Ivoire on its southern borders and Western attempts to destabilize Algeria to the north.
As recent reports of a military coup emerge, indicating that troops have seized control of the capital city Bamako, including the presidential palace, the flickers of Western-destabilization can be seen at play in the country's north. Labeled as a "Tuareg rebellion," the resulting violence from warfare in Mali's north has been cited as a contributing factor to the military's move to overthrow the government in Bamako, claiming the ruling government has left troops under-armed to deal with the increasing violence.
Western media cites "weapons left over from the Libyan civil war," as the impetus for "Tuareg" separatism. However, while it is true the nomadic Tuareg people exist in a region that includes Mali, southern Algeria, Niger, and parts of western Libya, it should also be noted that Al Qaeda in the Islamic Maghreb (AQIM) operate in territory that almost perfectly overlays that of the Tuareg. AQIM are also the more likely recipients of Libyan weapons handed to them by their Libyan Al Qaeda affiliates, the Libyan Islamic Fighting Group who led the
2011 NATO-backed rebellion
against Qaddafi.