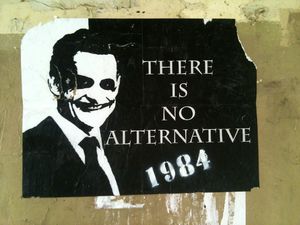 After the tragic Toulouse shooting, which Richard Cottrell
recently covered in detail
, French President Nicolas Sarkozy has already begun to leverage the horrific incident to push his draconian policies.
Today he announced that it would become a crime in France to visit websites which supposedly advocate terrorism or hate crimes.
He also announced that he would further crack down on individuals who travel abroad for alleged ideological indoctrination. How they will know if anyone is actually traveling for ideological indoctrination and not just for the sake of travel is anyone's guess.
"From now on, any person who habitually consults Web sites that advocate terrorism or that call for hatred and violence will be criminally punished," Sarkozy stated in an address on television.