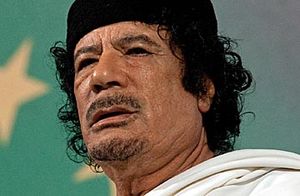 Contrary to popular belief, Libya , which western media described as "Gaddafi's military dictatorship" was in actual fact one of the world's most democratic States.
In 1977 the people of Libya proclaimed the Jamahiriya or "government of the popular masses by themselves and for themselves." The Jamahiriya was a higher form of direct democracy with 'the People as President.' Traditional institutions of government were disbanded and abolished, and power belonged to the people directly through various committees and congresses.
The nation State of Libya was divided into several small communities that were essentially "mini-autonomous States" within a State. These autonomous States had control over their districts and could make a range of decisions including how to allocate oil revenue and budgetary funds. Within these mini autonomous States, the three main bodies of Libya 's democracy were Local Committees, People's Congresses and Executive Revolutionary Councils.
In 2009, Mr. Gaddafi invited the
New York Times
to Libya to spend two weeks observing the nation's direct democracy. Even the New York Times, that was always highly critical of Colonel Gaddafi, conceded that in Libya, the intention was that "everyone is involved in every decision...Tens of thousands of people take part in local committee meetings to discuss issues and vote on everything from foreign treaties to building schools." The purpose of these committee meetings was to build a broad based national consensus.