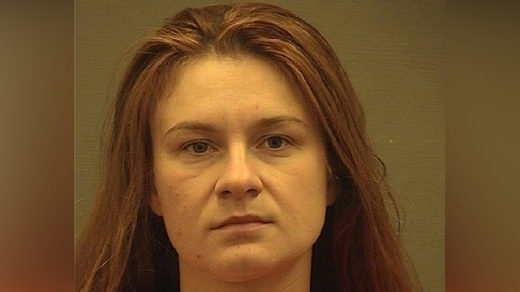 Maria Butina, the Russian gun activist jailed in the US on charges of being an unregistered "foreign agent," has been moved to a different prison without warning. The Russian embassy says her new conditions border on torture.
The Russian embassy in the US, which has been closely following Butina's case, says she was transferred from her Washington jail handcuffed, without warning or explanation for the move. Before the move, Butina was subjected to a "degrading full strip search," and all her things were taken away, including books, shoes, towels and other hygiene items.
Butina was moved to a prison in Alexandria, Virginia, and spent the next 12 hours in a quarantine cell with no food and all the lights on, unable to sleep. She will now be kept in "administrative segregation,"which means locked up in solitary confinement - conditions bordering on torture, the embassy says.