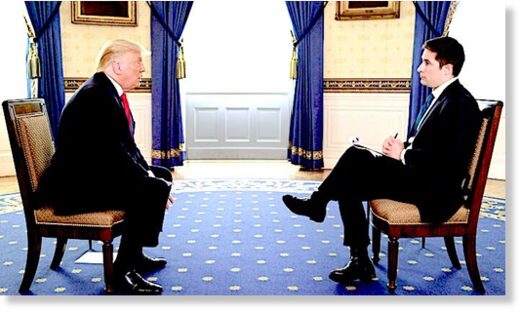 Sending millions of ballots across states based on outdated voter rolls is just one of numerous controversial ideas being signed into law by Democrats while the media covers for them.
Democrats are planning a collection of unnecessary, dangerous, and wildly unpopular election changes for November,
and you'd never even hear about it if you only read corporate media. A
recent interview
between President Trump and Axios journalist Jonathan Swan goes a long way toward exposing what's going on.
In it, the president alleged Democrat politicians in California plan to send unrequested mail-in ballots to every voter in the state. He then began discussing the security issues implicit in blasting off
more than 20 million
ballots based on outdated and inaccurate voter rolls.
Swan quickly interrupted,
insisting Trump's claims were false,
and that applications were of course needed to receive a ballot. In an extraordinary display,
he interrupted the president five times in less than a minute,
again and again insisting's Trump's argument was false.