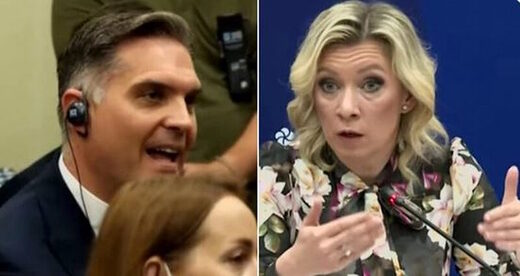 This CNN reporter,
Frederik Pleitgen
, at the St. Petersburg International Economic Forum, on 16 June 2022, challenged Russia's press spokesperson Maria Zakharova, by saying that "This is a rules-based forum for the whole world," referring there to the U.S. regime's self-created "rules" instead of to existing international laws, but then he abruptly switched to alleging that Russia's invasion of Ukraine "is a violation of international law." She documented that it is not.
In the process, and in response to Pleitgen's follow-ups, Pleitgen displayed not only ignorance of the history that had led up to and produced this invasion, but he rejected the very idea that the history that had left Russia no realistic alternative to invading after, on 7 January 2022, both the United States and NATO said, in response to Russia's 17 December 2022 formal presentation of their base-line essential national-security demands, which included a promise that Ukraine not be allowed into NATO,
not only no, but that they refused even to negotiate about those demands.