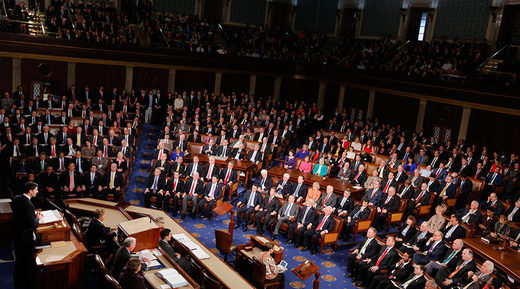 The House of Representatives has passed an intelligence authorization bill containing a provision aimed at tackling what Washington claims is political interference by Russia on a global level.
The 93-page
HR 6393
, passed by the House in a 390-30 vote on Wednesday, calls for setting up a new, interagency panel to
suppress Russia's alleged attempts to "exert covert influence over peoples and governments," the
Washington Post
reported.
The panel would be tasked with "countering active measures by Russia to exert covert influence, including exposing falsehoods, agents of influence, corruption, human rights abuses, terrorism and assassinations carried out by the security services or political elites of the Russian Federation or their proxies," the draft legislation goes on to say.