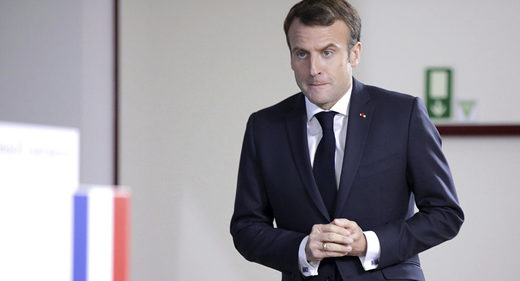 French President Emmanuel Macron said on Tuesday Britain would be the biggest loser if it left the European Union without a deal, after the British parliament resoundingly rejected Prime Minister Theresa May's Brexit divorce agreement.
Macron was reaching the end of an almost seven-hour debate with local officials when he was told of the result of the British vote.
"First option, they go toward a no deal. They say: 'there is no deal'. That's scary for everybody. The first losers in this would be the British," Macron told mayors during a town hall meeting in Normandy.