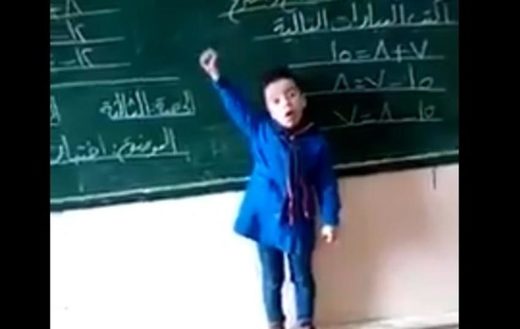 Damascus, Syria - Shocking footage has emerged of the moment a so-called "moderate rebels" from East Ghouta hit a school with a mortar shell, killing three children.
The incident
occurred three days ago and the footage shows the moment of impact the mortar shell hit a school
on Shaalan street.
With
the Syrian Army making final preparations to begin an operation to clear out East Ghouta of jihadists, Damascus has been experiencing a higher volume then usual of mortar strikes
. Over the past few days dozens of civilians have been killed by so-called "moderate rebels" as the mainstream media calls them.