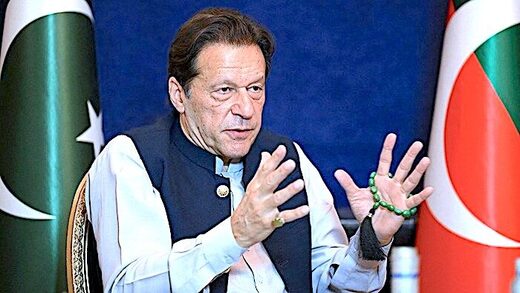 Imran Khan says the threat to his life is "real," and that the current PM is "petrified" that he will return to power...
Death threats will remain a constant part of former Pakistani Prime Minister Imran Khan's life
until he can return to power and hold his would-be killers accountable, he told Going Underground host Afshin Rattansi on Saturday.
Khan told Rattansi that
he has survived two attempts on his life in the last week
- one which involved him being led into a "deathtrap" outside a court in Islamabad, and another in which agents of the state were to provoke police into opening fire on a crowd of Khan's supporters before "coming after" him to finish the job.
"The threat is real because these people are sitting in power. They are petrified that if I win the elections they will be in trouble, or held accountable."
He blames Prime Minister Shehbaz Sharif, Interior Minister Rana Sanaullah, and Major General Faisal Naseer, a senior intelligence official, of plotting his assassination
at a rally last November. Khan, who was removed from office in a no-confidence motion seven months earlier,
was hit in the leg and hospitalized.
Sharif denies any involvement in the alleged murder attempt, and has accused Khan of spreading "false and cheap conspiracies." He has also denied colluding with the US to have Khan removed from power.