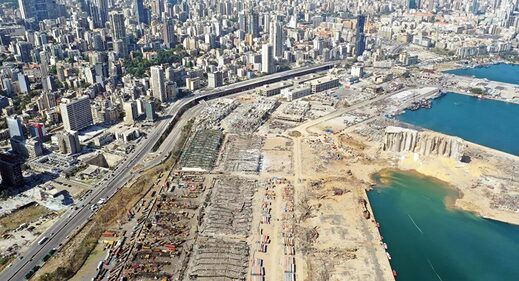 The tragic incident, which according to the first estimates was caused by an explosion of ammonium nitrate stored in the port, reportedly claimed the lives of over 130 people and injured thousands more. Countries around the world have since rushed to offer aid to Lebanon, with Israel being no exception.
Former Knesset member and founder of the right-wing libertarian party Zehut, Moshe Feiglin, sparked a major controversy
in a Facebook post
by calling the
4 August explosion in Beirut
a "gift" from "God" to the Israeli people
purportedly delivered ahead of Tu B'Av - a Jewish holiday similar to Valentine's Day.
"Today is Tu B'Av, a day of joy, and a true and huge thank you to G-d and all the geniuses and heroes really who organised for us this wonderful celebration in honour of the day of love [...] we got a fantastic fireworks show from Beirut's port", the former lawmaker said.