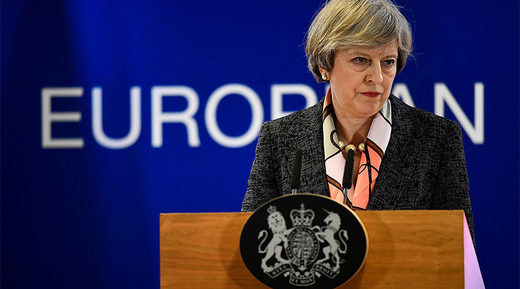 A day after invoking Article 50, setting Brexit negotiations in motion, the government will set out plans to convert European laws into domestic legislation. Up to 1,000 will be passed without parliamentary scrutiny, using powers dating back to Henry VIII.
Prime Minister Theresa May will on Thursday publish a white paper detailing the Great Repeal Bill.
The bill will repeal the European Communities Act, which says EU law is supreme over Britain's,
repatriating more than 40 years of powers back to Westminster from Brussels.
It will transpose existing EU legislation into domestic UK law and ensure the UK leaves the jurisdiction of the European Court of Justice. This, the government says, will avoid a "black hole in our statute book" and will mean the "UK will be an independent sovereign nation."