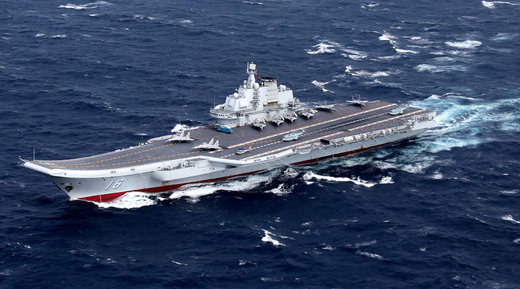 Taiwan deployed jets and navy vessels after a group of Chinese warships entered the country's air defense identification zone. The aircraft and vessels were deployed to "surveil and control" the passage of the Chinese ships, a government spokesperson said.
China's Soviet-built 'Liaoning' aircraft carrier led warships through the Taiwan Strait on Wednesday, while returning from exercises in the South China Sea.
Although Taiwan's Defense Ministry stated that the carrier was not trespassing in the country's territorial waters, it confirmed that it did enter its air defense identification zone (ADIZ) in the southwest.
In response, the Taiwanese military quickly deployed jets and navy ships to follow the Chinese boats as they traveled through the narrow body of water which lies between Taiwan and China, Defense Ministry spokesman Chen Chung-chi said, as cited by Reuters.