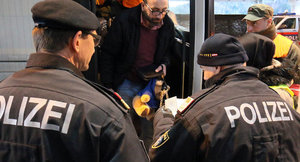 The Austrian government temporarily suspended the Schengen agreement, imposing full border control measures on everyone entering the country, Austrian Chancellor Werner Faymann told the newspaper Oesterreich in an interview.
"Everyone who is coming to us would be carefully checked at the border," Fayman told
Oesterreich
.
Chancellor Faymann said that from now on Austria would "
similar to Germany
" have a more strict border control and deport people who, lacking the proper refugee identification, out of the country.