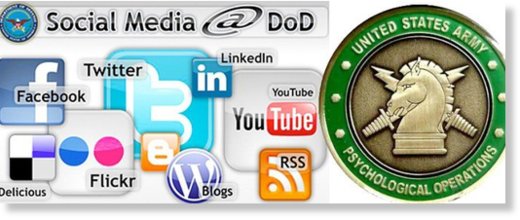 Psychological operations are spreading information to a population or a target group to influence their emotions, their motivation, their way of thinking and, finally; how they act. Psychological operations target foreign governments, organizations, groups and individuals. In psychological operations disinformation and deceit is routine. This is included in the standard arsenal of for instance the US military forces.
Guidelines for deception and fraud/hoax
Is this something I merely claim to be true? Far from; the opening to this article is found in the manual for The United States (US) Army Psychological Operations (PSYOP) doctrine currently in force. The document
can be downloaded here (pdf)
. The manual opens as follows:
PSYOP are planned operations that convey selected information and indicators to foreign target audiences (TAs) to influence their emotions, motives, objective reasoning, and ultimately, the behavior of foreign governments, organizations, groups, and individuals. The purpose of all PSYOP is to create in neutral, friendly, or hostile foreign groups the emotions, attitudes, or desired behavior that support the achievement of U.S. national objectives and the military mission. In doing so, PSYOP influence not only policy and decisions, but also the ability to govern, the ability to command, the will to fight, the will to obey, and the will to support.
The US Army isn't exceptional. Psychological warfare is ancient as warfare itself. I examined this in the article
"The art of storytelling in times of war".
The American manual quotes the German military theorist Carl von Clausewitz, who wrote that
"In war everything is intertwined with psychological forces and effects"
in his most notable work
"On War".