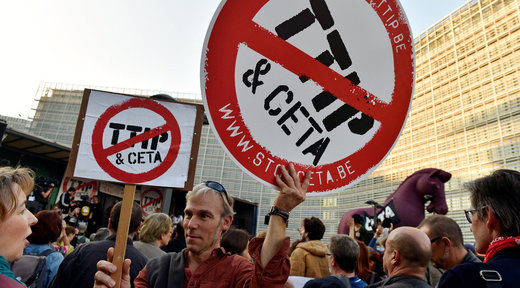 France and Austria have demanded the suspension of controversial TTIP negotiations until a new president takes over the White House. However, a similar deal with Canada is slowly moving forward despite protests.
EU ministers and the European Commission agreed on Friday, that the negotiations between Brussels and Washington on the Transatlantic Trade and Investment Partnership (TTIP) are unlikely to end before US President Barack Obama's term expires in January next year.
"It is not realistic to reach the final agreement by the end of the Obama administration," trade minister of Slovakia, Peter Ziga, told EurActiv.com. Slovakia currently holds the EU's six-month rotating presidency.