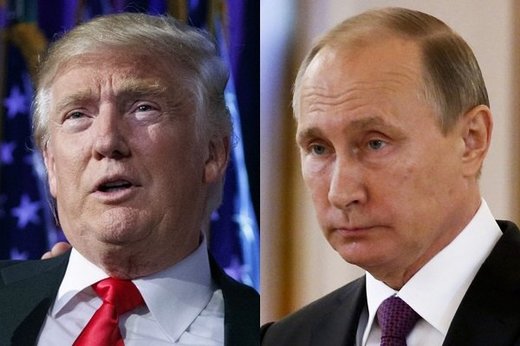 Leading Senate Republicans are preparing to launch a coordinated and wide-ranging probe into Russia's alleged meddling in the U.S. elections and its potential cyberthreats to the military, digging deep into what they view as corrosive interference in the nation's institutions.
Such an aggressive approach puts them on a direct collision course with President-elect Donald Trump,
who downplays the possibility
Russia had any role in the November elections — arguing that a hack of the Democratic National Committee emails may have been perpetrated by "some guy in his home in New Jersey." The fracture could become more prominent after Trump is inaugurated and begins setting foreign policy. He has already indicated that the country should "get along" with Russia since the two nations have many common strategic goals.
But some of Trump's would-be Republican allies on Capitol Hill disagree. Senate Armed Services Committee Chairman John McCain (Ariz.) is readying a probe of possible Russian cyber-incursions into U.S. weapons systems, and he said he has been discussing the issue with Senate Select Intelligence Committee Chairman Richard Burr (N.C.), with whom he will be "working closely" to investigate Russia's suspected interference in the U.S. elections and cyberthreats to the military and other institutions. Senate Majority Leader Mitch McConnell (R-Ky.) has been apprised of the discussions. Burr did not respond to requests for comment.