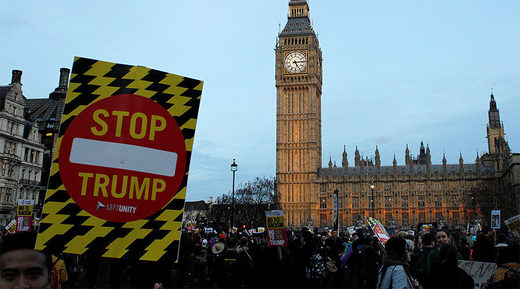 MPs of all parties called for "disgusting" US President Donald Trump to be barred from making a UK state visit later this year following Prime Minister Theresa May's "desperate" invitation.
MPs spoke out on Monday during a Parliament debate, which was triggered by a 1.85 million-strong petition calling for Trump's state visit to be blocked as it would be an "embarrassment" to the Queen.
A counter petition signed by 300,000 was also debated.