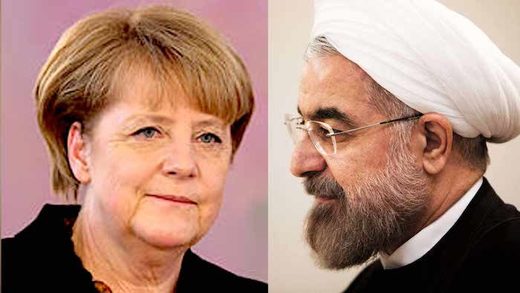 The EU and Germany have reached an agreement with the Islamic Republic of Iran, and
promised to make up for Iran the loss resulted from private companies' exit after the US sanctions.
This was confirmed today in a public announcement by Iran's Vice-President.
Iran signed the deal with major world powers - the US, Russia, China, UK, France and Germany, known officially as the Joint Comprehensive Plan of Action (JCPOA), in 2015. Under this agreement, Tehran agreed to curb its nuclear program, and in exchange received an easing of economic sanctions.
The International Atomic Energy Agency (IAEA) in its latest report in May was able to indeed verify Iran's compliance to the deal for the eleventh time since the agreement was implemented in 2016. This is a fact seemingly under-reported in western corporate media, but is a story long followed by FRN.
Regardless of this commitment, US President Donald Trump,
in an attempt to comply with Israel's apparent Yinon plan for a Greater Israel,
withdrew from the deal on May 8, 2018. In an act of showmanship, he called it the worst deal ever.
Subsequently he re-imposed unilateral economic sanctions against Iran, which the EU has decided, in its wisdom, not to go along with.