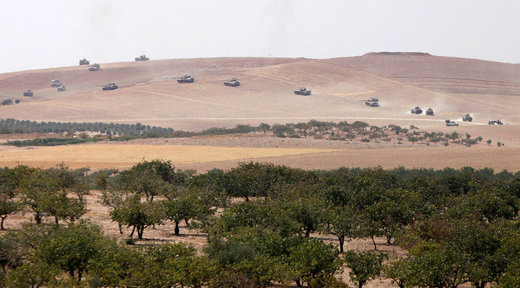 Turkey has launched a ground incursion into Syria targeting Islamic State and Kurdish fighters near the town of Jarablus. Ankara says it wants to take the town to stop cross-border attacks, while the Kurds warn that Turkish troops will get into a quagmire.
"At 4:00 this morning, operations started in the north of Syria against terror groups which constantly threaten our country, like Daesh [Arabic name for Islamic State] and the PYD [the Democratic Union Party of Syria]," Recep Tayyip Erdogan said in a speech in Ankara.
The Turkish operation is focused on the Kurdish border town of Jarablus, which has been held by the Islamic State terrorist group since July of 2013.