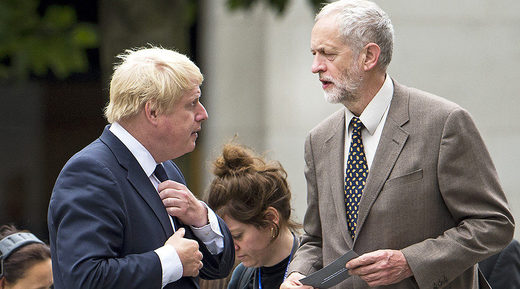 Labour leader Jeremy Corbyn is a 'mugwump' who fails to understand Britain must be strong in the world, Foreign Secretary Boris Johnson said.
The personal attack on Prime Minister Theresa May's main rival has been branded 'childish.'
Writing in the Rupert Murdoch-owned
Sun
newspaper, the foreign secretary said the Labour leader had little ability to deal with complex international issues like Islamic State (IS, formerly ISIS/ISIL) and North Korea.
The term 'mugwump' refers to someone who is politically aloof, and stands apart from party politics.
However, if you are a fan of the Harry Potter books and movie franchise, Johnson's name-calling could be considered a complement.
In J.K. Rowling's magical universe,
the "supreme mugwump" is the title given to the head of the International Confederation of Wizards.
Equally complementary is the word's origin as a Native American term from the Algonquian tribe meaning "great chief."