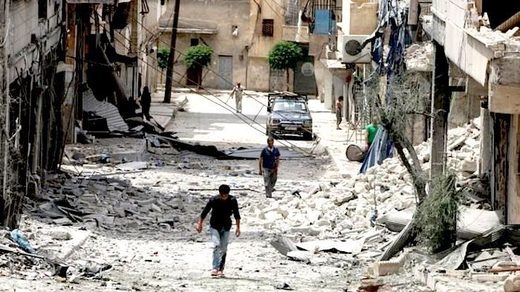 The State Department is cutting funding to stabilization programs in northwest Syria, two State Department officials tell Axios.
The decision follows a review undertaken at President Trump's request and was made by "Department leadership
in consultation with the interagency," a U.S. official told Axios.
What it means:
The cuts are to counter violent extremism, civil society, and governance programs.
"It's basically cutting losses at this point"
since Assad and rebel forces have the northwest region encircled,
Melissa Dalton, a former Pentagon official, tells Axios. But things could get much dicier for groups on the ground following the cut.
What happens now:
These programs will now go through a "phase-out" over the "coming months," per one official. All existing financial commitments will be upheld.
The U.S. will refocus its stabilization efforts in areas liberated from ISIS, and shift resources to its efforts to defeat ISIS in northeast Syria, per one official.