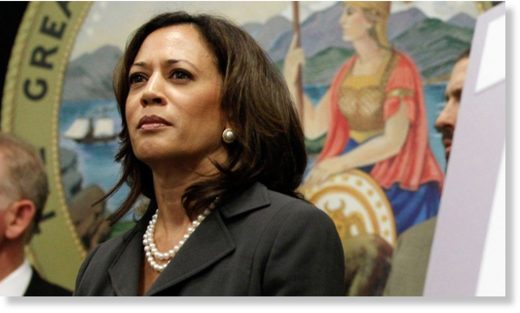 A trip through the life and career of the California senator as she gears up for a probable presidential run
1. As both a district attorney and state attorney general, Harris pushed for a new statewide law that lets prosecutors charge parents with misdemeanors if their children are chronically truant. "We are putting parents on notice," she
declared
. "If you fail in your responsibility to your kids, we are going to work to make sure you face the full force and consequences of the law."
2.
Harris strongly supports "
familial DNA searching
,ˮ in which police take DNA samples from crime scenes and compare them to existing databases to look for not just any direct matches in criminal databases, but any
familial
matches.
Police have gradually expanded the practice's reach, from checking DNA collected against existing samples of convicted criminals to checking them against samples in the databases of
genealogy web sites
and genetic-testing companies like 23andMe and Ancestry.com.
California allows the collection and preservation of DNA samples from anyone who is arrested, even if they're not charged with a crime.