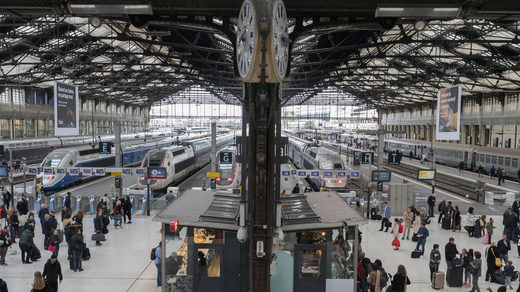 Authorities have arrested a French policeman caught with a bag full of explosives in Paris. He may be charged with arms trafficking, according to
Le Figaro
, and has been suspended from active duty.
The officer aroused suspicion when he became "angry and defensive" after he was confronted by customs officers on his way through Paris
'
central Gare de Lyon train station the day before Christmas Eve. When his volatile cargo was discovered, he tried to escape into the holiday crowds and had to be captured and restrained by multiple agents.
He was held and interrogated for over 96 hours, then finally charged with transporting explosives, arms, and ammunition without authorization, misappropriating military goods or weapons, resisting arrest, and obstructing the duties of a customs officer.