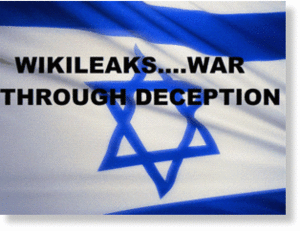 I obviously missed the momentous occasion when the mainstream media turned anti-war. But who can now deny that it is so when we see Wiki-leaks and the mainstream media joining forces to expose the ugly truth of the US invasions of Iraq, Afghanistan, and more recently, what the US state department thinks of world leaders? I mean, that
is
what is happening, right?
Wrong.
What is happening is that Wiki-leaks is being promoted by the media in order to sell the same old lies, except that now the lies are coming sugar-coated, with a 'whistle-blower' gloss to better enable digestion. The lies themselves don't frustrate me so much anymore, and I can understand why the general public are fooled, but I have to admit to being disappointed at how effortlessly the Wiki-leaks poison is being swallowed by so many supposedly alternative news sites. Sites like
Counterpunch
,
Global Research
,
Citizens for a Legitimate Government
and
Information Clearing House
, to name but a few, are all disseminating the Wiki-leaks story without so much as a hint of critical thought it seems.