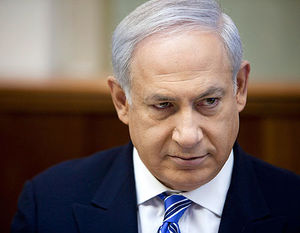 Details remain unclear hours after Palestinian police officers open fire on group of hasidim at Joseph's Tomb, killing one, injuring two others. PM Netanyahu urges PA to act with heavy hand against perpetrators, while Palestinian sources claim it is still uncertain whether shooting was intentional
Shooting attack or unintentional mishap?
Prime Minister Benjamin Netanyahu condemned on Sunday evening the shooting incident at Joseph's Tomb in Nablus that killed 24-year-old Ben-Yosef Livnat and injured two other Hasidim, calling it a "terrorist attack."
In his statement, Netanyahu urged the Palestinian Authority "to take harsh steps against the perpetrators who committed this heinous act against Jewish worshipers who were on their way to prayer."