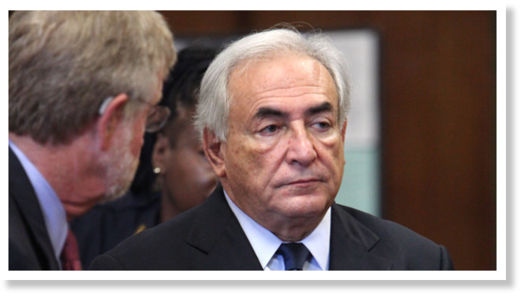 Paris - News that the sex assault case against Dominique Strauss-Kahn could collapse hit France like a thunderbolt on Friday, raising prospects of his return to French politics, though probably not to the 2012 presidential race.
Socialists, who saw Strauss-Kahn as their best chance of winning power after years in opposition until his arrest in May, rejoiced at news that prosecutors in New York now doubt the credibility of the hotel maid who alleged he tried to rape her.
The dramatic twist revived anger among his supporters over the way the former IMF chief was paraded handcuffed and unshaven by U.S. authorities, and locked up in the grim Rikers Island prison, before having a chance to defend himself.
But others in France said that even if his name were cleared, too much damage may have been done to Strauss-Kahn's reputation for him to be electable, although he could return gradually to politics and take a lesser post in government.