Puppet Masters
---
Beirut, Lebanon - A car bomb ripped through eastern Beirut on Friday, killing Lebanon's top anti-terrorism investigator as he returned from a meeting on the probe into the 2005 assassination of a former prime minister, authorities said. Three others died in the blast.

The force of the explosion in the primarily Christian neighborhoods of Hazmieh set a dozen vehicles ablaze and ripped a crater in the asphalt six feet wide and 3 feet deep.
---
"The first use of nuclear weapons must remain in the quiver of escalation as the ultimate instrument to prevent the use of weapons of mass destruction."

Five Western military leaders.
I read the statement three times trying to figure out the typo. Then it hit me, the West has now out-Owellled Orwell: The West must nuke other countries in order to prevent the use of weapons of mass destruction! In Westernspeak, the West nuking other countries does not qualify as the use of weapons of mass destruction.
---
Research for this article was supported by the Investigative Fund of The Nation Institute.

Although nukes and Iraq have been the main focus of the Bush Administration's pressure campaign against Iran, US officials also seek to tar Iran as the world's leading sponsor of terrorism. And Team Bush's latest tactic is to play up a thirteen-year-old accusation that Iran was responsible for the notorious Buenos Aires bombing that destroyed the city's Jewish Community Center, known as AMIA, killing eighty-six and injuring 300, in 1994. Unnamed senior Administration officials told the Wall Street Journal January 15 that the bombing in Argentina "serves as a model for how Tehran has used its overseas embassies and relationship with foreign militant groups, in particular Hezbollah, to strike at its enemies."
---
Henry See
SOTT.net
Tue, 15 Jan 2008 10:11 UTC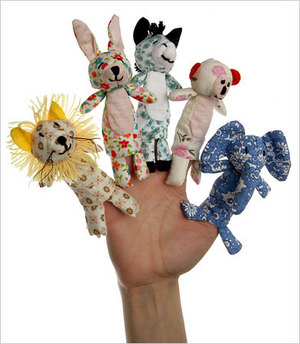 ©Unknown
Dave Neiwert at Orincus recently wrote
a blog post
describing how rabid, right-wing talk show host Hal Turner was outed as an FBI agent when hackers found incriminating emails on his server. Neiwert cites a
report from the SPLC
that says in part:
On Jan. 1, unidentified hackers electronically confronted Turner in the forum of his website for "The Hal Turner Show." After a heated exchange, they told Turner that they had successfully hacked into his server and found correspondence with an FBI agent who is apparently Turner's handler. Then they posted an alleged July 7 E-mail to the agent in which Turner hands over a message from someone who sent in a death threat against Sen. Russ Feingold (D-Wisc.). "Once again," Turner writes to his handler, "my fierce rhetoric has served to flush out a possible crazy." In what is allegedly a portion of another E-mail, Turner discusses the money he is paid.

On Thursday, as the E-mail exchange was heatedly discussed on a major neo-Nazi website, Turner suddenly announced he was quitting political work. "I hereby separate from the 'pro-White' movement," he said, adding that he was ending his radio show immediately. "I will no longer involve myself in any aspect of it."
Comment:
Apparently an article that Google does not want you to read on SOTT.net. Try Goolging a small section of text from the above in "quotes" and as if by magic, the original source here at SOTT.net is seemingly nowhere to be found! (To find the SOTT.net original dig a few pages into "repeat the search with the omitted results included.")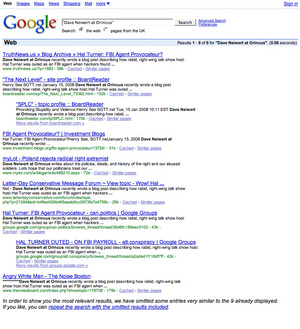 Click for larger view.
---
sott.net editors
sott.net
Sat, 12 Jan 2008 12:56 UTC
Sibel Edmonds has recently updated her website with a gallery of
21 photographs
in 3 groups, ostensibly of parties guilty in her case. Three of the photographs are simply question marks, for reasons as yet unknown.
As Edmonds has
said
, her case involves "highly-recognizable, highly-known names", as can be confirmed below.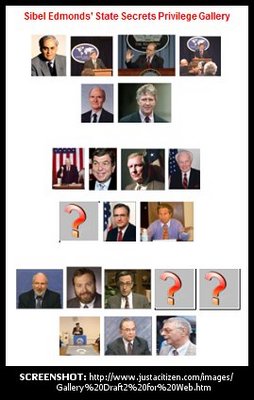 ©bradblog.com
---
CNN
Fri, 11 Jan 2008 16:47 UTC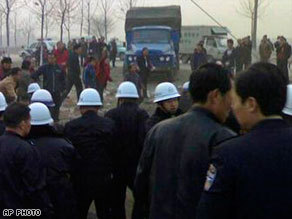 ©AP Photo
Officers in helmets face off with residents of Wanba village in Tianmen, central China's Hubei province.
Authorities have fired an official in central China after city inspectors beat to death a man who filmed their confrontation with villagers, China's
Xinhua
news agency reports.
The killing has sparked outrage in China, with thousands expressing outrage in Chinese Internet chat rooms, often the only outlet for public criticism of the government.
---
©MediaLens
David Edwards
David Cromwell
David Cromwell is a Scottish writer, activist and oceanographer at the National Oceanography Centre in Britain. David Edwards is also a UK writer who focuses on human rights, the environment and the media. Together they edit an extraordinary "UK-based media-watch project" called
Media Lens
. It "offers authoritative criticism of mainstream media bias and censorship, as well as providing in-depth analysis, quotes, media contact details and other resources."
Today, the media is in crisis, and a free and open society is at risk. Fiction substitutes for fact, news is carefully filtered, dissent is marginalized, and supporting the powerful substitutes for full and accurate reporting. As a result, wars of aggression are called liberating ones, civil liberties are suppressed for our own good, and patriotism means going along with governments that are lawless.
The authors challenge these views and those in the mainstream who reflect them - the managers, editors and journalists. Their aim in Media Lens and their writing is to "raise public awareness" to see "reality" as they do, free from the corrupting influence of media corporations and their single-minded pursuit of profit "in a society dominated by corporate power" and governments acting as their handmaiden. They note that
Pravda
was a state propaganda organ so "why should we expect the corporate press to tell the truth about corporate power" and unfettered capitalism when they support it? They don't and never will.
---
Joe Quinn
Sott.net
Tue, 08 Jan 2008 15:53 UTC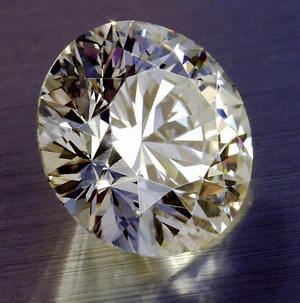 Diamonds are a spooks best friend
Charles Taylor, Liberian President for 6 years until 2003, is currently on trial for international war crimes at a U.N.-backed special court in the Hague. Those that facilitated his crimes will not be there.
Taylor seized the presidency in 1998 after an appalling eight-year campaign of terror. Taylor is accused of orchestrating rape, murder, mutilation and recruitment of child soldiers during the 1991-2002 civil war in neighboring Sierra Leone.
Some of the harrowing testimony has been provided by Alex Tamba Teh. Teh claims that he saw a rebel commander from Liberia called "Rocky" shoot 101 people:
"After he killed the civilians... he gave the instruction that they should be decapitated. Rocky gave the order to the small boy units"
Tamba Teh recounted how child soldiers rounded on one child and chopped off his hand, then his arm, then both his feet, before tossing him into a toilet pit. In all somewhere between 75,000 and 200,000 Sierra Leoneans were killed (estimates vary) with many more suffering mutilations and around 2 million left homeless.
---
Joe Quinn
Sott.net
Mon, 16 Feb 2004 10:09 UTC
What do John Kerry, Israeli businessmen, the state of Israel, the 2002 bombing of the Mombasa Paradise Hotel in Kenya and Kenyan gold mines have in common?

Find out below:
---