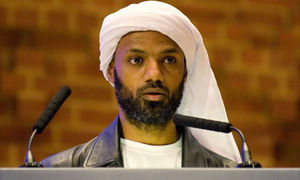 Guardian
contests attempt by MI5 and MI6 to ban disclosure of intelligence-related information in British courts
MI5 and MI6 will argue in a test case before the supreme court tomorrow that in future no intelligence gathered abroad, even if initially obtained through torture, should ever be disclosed in a British court.
Last year an appeal court dismissed what it described as an attempt to undermine a fundamental principle of common law: that a litigant must see and hear the evidence used against him or her.
Now the security and intelligence agencies are challenging that ruling in an unprecedented case. The
Guardian
, the
Times
, the BBC, and the human rights groups Liberty and Justice will argue before the country's most senior judges that if the agencies get their way, the right to a fair trial will be eroded, while public confidence in decisions taken by the courts will be diminished.