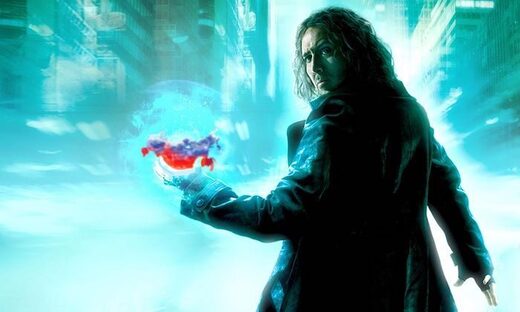 We are at a strange pass in The Saga of Covid. It seems the spikey virus wants to leave center stage... is weary of all the attention... wants to fade into the eternal parade of microorganisms that cozily coexist within the human life-stream — like Tony Fauci's HIV, a fellow traveler in the old-time throng of human viruses, now semi-retired, and yet still every bit as mysterious in the actual mechanism of AIDS as it was when Dr. Fauci pinned his NIAID distinguished service medal on its elusive bosom, so to speak (but you'd have to read Bobby Kennedy's book on Fauci to get the drift of that).
Omicron is sweeping the country, as love once did in George Gershwin's day. (We are a different country now, as anyone tuned into the Turner Classics Movie channel can discover.)
Omicron:
the 36-hour head cold that Covid-19 has been demoted to.
Omicron:
a mere wise-cracking gecko compared to the roaring dragon that was Covid-19 in the winter of 2020.
Omicron:
kind of an embarrassment to "vaccine" tyrants who still seek to jab every arm on earth, and at ever-shortening intervals —
like a med school version of
The Sorcerer's Apprentice
,
only with syringes running amok instead of brooms.
The Party-of-Chaos
(the one headed by the ectoplasmic "Joe Biden")
does not want to let go of Covid-19,
its Swiss army knife of destruction.
With Covid-19, you can push people around and mess with their lives every which way,
shut down their businesses, lock them in their homes, screw them out of their livelihoods, delete their reputations, board-up their social venues, cancel their careers, revoke their licenses, drag them into court, fine them into penury, cram them into prison camps,
and much more.
If Covid-19 actually does make that move to exit the scene,
the P
arty-of-Chaos will have to find a new focus for its anxiety-driven lunacy.
And if the front page of
The New York Times
is the party's id, a signifier of intent,
then the focus will shift to fomenting war with Russia.