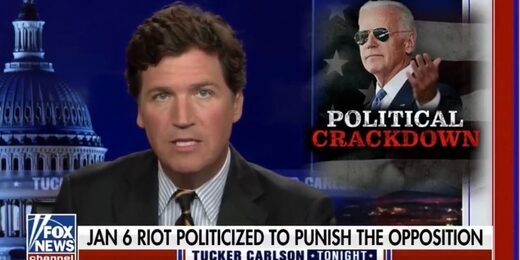 Primetime
Fox News
host Tucker Carlson slammed the Biden administration and the Democratic Party's obsession over the Jan. 6 attack on the US Capitol, and said the riot is being used as motivation to punish Biden's political opponents.
"Because of January 6, says the chief law enforcement officer in the United States of America and many other members of Joe Biden's cabinet, we must now use law enforcement and military force to arrest, imprison, and otherwise crush anyone who leads opposition to Joe Biden's government," Tucker said. "That's their position. They say that out loud. They did today."
"So what is this exactly?" Tucker continued. "Well, it's a big change in the way the United States government assesses and then treats its own citizens. We are living through the transformation of a formerly democratic Republic into something else. We're looking at growing authoritarianism."