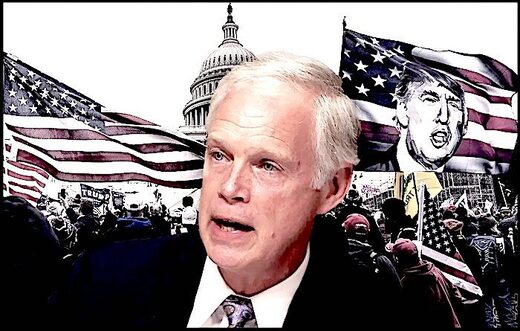 Judge Amit Mehta thinks no one let protesters into the Capitol building on January 6.
During a pre-trial detention hearing on Friday —
Joe Biden's Justice Department continues to demand jail time for nonviolent offenders before their trials even begin
— the D.C. District Court judge made that false claim.
"No one was let in,"
the Obama appointee
told
the lawyer representing
Jason Dolan,
an alleged Oath Keeper and former U.S. Marine with no criminal record. (Mehta denied the government's motion for detention but admitted it was a "close call.")
Mehta, of course, is flat wrong.
Videos taken by people at the Capitol not only
show some U.S. Capitol Police officers
ushering
protesters toward the building and
allowing
them to enter
but, as American Greatness exclusively
reported
last month,
USCP officers also cautioned several protesters how they should behave.
In fact, in an anonymous
interview
with the Gateway Pundit in May, Dolan himself described how someone inside the Capitol opened the doors. (Dolan was arrested three days after the interview was posted.)
The Justice Department, in a
motion
to keep Dolan incarcerated awaiting trial, called his story a "conspiracy theory."