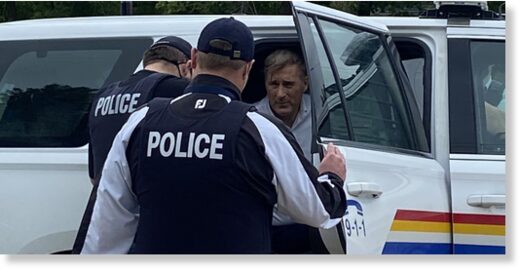 Former Conservative MP and founder of the People's Party of Canada Maxime Bernier was arrested on the first day of his "Mad Max Manitoba" tour.
A video posted by Bernier shows an RCMP officer telling Bernier that he is
under arrest under "the provincial health orders,"
before putting Bernier in cuffs.
The officer asks if Bernier has a weapon on him, to which Bernier responds, "no, no weapons,
only my words
. Only my philosophy."
One source claims that Bernier was warned that because
he had not completed Manitoba's quarantine period
, he would be arrested for continuing the tour.