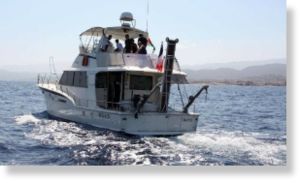 Eamon Gilmore reiterates Ireland's position that Gaza blockade is 'unjust and counterproductive' but does not advise Irish nationals to join the flotilla, which includes the Irish boat MV Saoirse.
As the second "Gaza Freedom Flotilla" gets ready to sail this week, Irish Foreign Minister Eamon Gilmore urged Israel to avoid any repeat of last year's actions against the convoy, Irish media reported Sunday.
"Israel must exercise all possible restraint and avoid any use of military force if attempting to uphold their naval blockade," Gilmore, who also holds the post of trade minister, said after meeting with Israeli Ambassador to Dublin Boaz Moda.