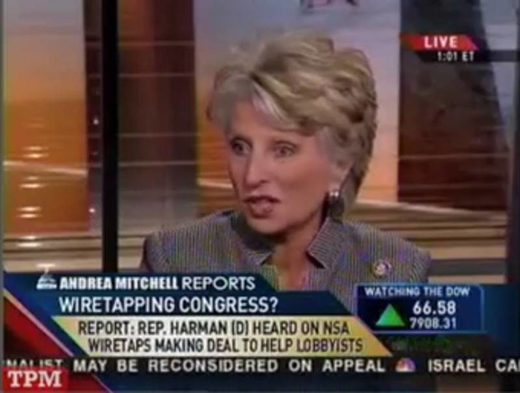 The National Security Agency briefed Speaker Nancy Pelosi (D-Calif.) "a few years ago" that they had wiretapped Rep. Jane Harman (D-Calif.), Pelosi revealed Wednesday.
But Pelosi said she was not told what federal eavesdroppers picked up on the call - and never alerted Harman to it.
"It was not my position to raise it with Jane Harman," Pelosi told reporters at the
Christian Science Monitor
lunch. "In fact, I didn't even know if what they were talking about was real. All they said was that she was wiretapped."