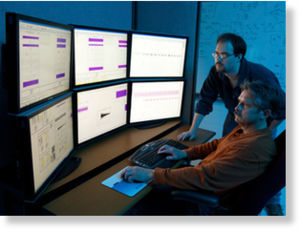 The US Air Force is spending $10 million on an effort to hack into opponents' computer networks to "destroy, deny, degrade, disrupt, deceive, corrupt or usurp" their ability to use the Internet to their advantage.
The ability to hack into networks is part of a list of the military's "Cyberspace Warfare Operations Capabilities" that it wishes to acquire, reports
Wired
.
Instead of giving the ability to conduct cyber strikes solely to the White House, the Air Force wants its Trojans and worms to be available to its own officials, including top personnel and operational commanders.
Last week, the Pentagon announced a new $110 million program to make cyber strikes a more routine effort in wartime military operations. "Plan X," as the Pentagon named it, will officially begin on September 20, but Darpa has already invested $600,000 to cyber security firm Invincea to begin its research immediately.