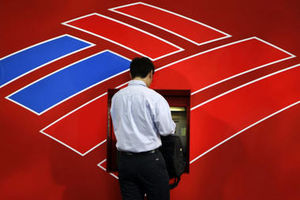 Debit card fees on the rise: Bank of America to charge $5 for debit card usage. Other banks may follow suit.
In early 2012,
Bank of America
customers with basic accounts will be charged a $5 monthly fee for shopping with their debit cards. The fee will be charged whether customers choose 'debit' or 'credit' at the point of sale.
ATM usage fees will remain the same, and those customers who do not shop with their debit card will notincur the $5 monthly fee.
Why is Bank of America making this move? It certainly fits a trend: ATM fees have been rising, bounced check fees have been going up, and free checking accounts are fast becoming a thing of the past.