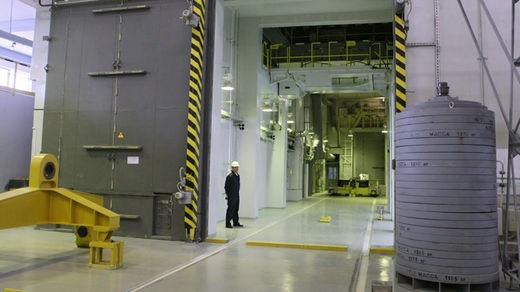 Russia's State Nuclear Energy Corporation Rosatom has won a contract to build and operate Jordan's first nuclear power plant. The $10 billion contract is one of the world's first reactor projects since the disastrous Fukushima leak of 2011.
The chairman of the Jordan Atomic Energy Commission (JAEC) Khaled Toukan said Atomstroyexport (ASE), Rosatom's international arm, will construct, and possibly operate, the plant which will provide 12 percent (2000 megawatts) of the kingdom's energy needs, and is due for completion in 2020.
ASE will finance 49 percent of the project and Jordan will pay for 51 percent and take a controlling share.
A or build-own-operate (BOO) scheme will be used to construct the two separate 1000-megawatt reactors 25 miles from the capital Amman, the International Business Times reported.
ASE used the same business model to finance a plant in Turkey, where it is building a 4.8 gigawatt facility worth $20 billion.
Russian President Vladimir Putin is expected to make an official state visit to Jordan in November, and will meet with Jordan's King Abdullah II.