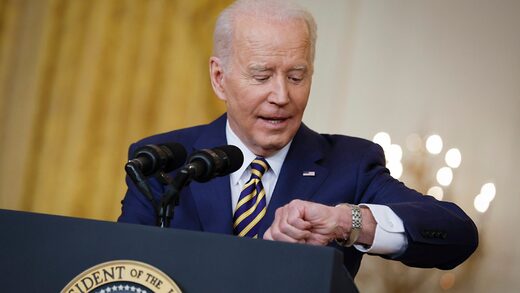 The White House on Wednesday clarified President Biden's position on Ukraine after an earlier press conference caused some confusion.
Biden told reporters at a marathon press conference that Russia would be held accountable if it were to invade Ukraine, but there seemed to be a caveat when he went further and said it depends on the actions Moscow takes.
"It's one thing if it's a minor incursion and we end up having to fight about what to do and not to do," he said.
Detractors saw the comment as giving Russian President Putin permission to invade.