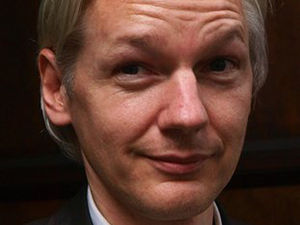 In order to comprehend the ostensibly bizarre Wikileaks phenomena that is continually in the news these days, it is essential to first comprehend the concept of the 'Mighty Wurlitzer'.
It used to be the honorific of Frank Wisner, the first chief of political warfare for the Central Intelligence Agency, used to describe the C.I.A.'s plethora of front organizations and news media stooges that he was capable of playing (like a great organ with many keyboards) for synthesizing any propaganda tune that was needed for the day. More details may be gleaned in the disclosures of
Operation Mockingbird
.
The fact that such an omnipresent Message-Machine is not ancient history but very much current affairs, is underscored by this
NYT
headline
Behind TV Analysts, Pentagon's Hidden Hand
, Sunday,
April 20, 2008
.
Therefore, today, I use the term
'Mighty Wurlitzer'
as a metaphor to pluralistically refer to the same message-machine, i.e., the intelligence apparatus for manufacturing consent and controlling dissent, and its concomitant conscious manipulation of peoples' thoughts, feelings, actions and in-actions, in order to serve the primacy interests of the ruling-elite. The latter are, invariably, also the de facto owners of the complete messaging-system now even more globally ubiquitous than when Frank Wisner played the world for a fool.