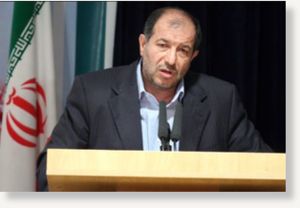 Iran's Interior Minister Mostafa Mohammad-Najjar says Israel and US intelligence agency (CIA) have taken up a campaign to push Iranian youth towards drug addiction.
"The Zionists and CIA agents in the region assist drug dealers at Iran's joint borders with Afghanistan," Mohammad-Najjar said on Thursday.
"These [so-called] advocates of human rights have undertaken the task of investing in the production of industrial drugs from traditional ones and supplying them to Iran's market," IRNA quoted Mohammad-Najjar as saying.
The Iranian minister said Afghanistan is one of the major centers of producing drugs, and Iran's enemies assist drug dealers in exporting narcotics.