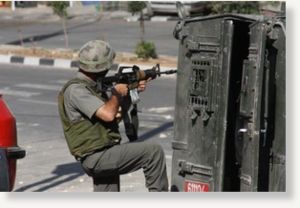 Israeli soldiers have shot dead two Palestinians in the northern Gaza Strip near the Erez border crossing, witnesses say.
The troops targeted the Palestinians while they were collecting gravel in the area, a Press TV correspondent quoted witnesses as saying.
Medics also said that "The ambulance service was being prevented from reaching them."
The Israeli army also confirmed that its forces opened fire at "someone in the northern Gaza Strip."