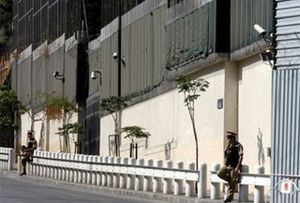 US President Barack Obama nominates Robert Ford as Washington's first ambassador to Syria in five years as Damascus emerges an influential peacemaker in the Middle East.
Washington recalled its envoy after Lebanon's former Prime Minister Rafiq Hariri was assassinated in early 2005 in a bombing the West blamed on Syria.
Obama's choice now awaits the Senate's approval to become the diplomat to formally launch the resumption of diplomatic ties between the US and Syria.
The White House announcement comes a day before top State Department official William Burns went to Syria as part of Washington's efforts to expand dialogue with Damascus on "all aspects" of a strained relationship.
Obama has recently turned to Syria for help with mediating between Palestinians and Israel after his tantalizing first year in office saw no breakthrough out of the current deadlock in the Middle East peace process.