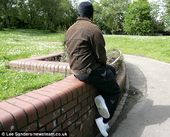 A British man spoke publicly for the first time yesterday to accuse MI5 officers of forcing him to confess to masterminding the July 7 bombings.
Jamil Rahman claims UK security officers were behind his arrest in 2005 in Bangladesh.
He says he was beaten repeatedly by local officials who also threatened to rape him and his wife.