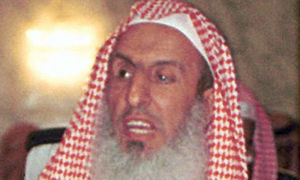 Fatwa calls for united front under leadership following aborted attempt to stage mass demonstration earlier this month
Saudi Arabia is printing 1.5m copies of an edict by religious scholars outlawing protests in the conservative kingdom as un-Islamic, the state news agency said.
Saudi Arabia, the world's top oil exporter and a major US ally, is an absolute monarchy that does not tolerate any form of public dissent.
It managed to stifle an
attempt to stage a mass protest
on 11 March with a large security presence on the streets.
Religious scholars issued their fatwa, or religious edict, and senior princes issued warnings in advance.