Puppet Masters
Interviews with Hasbera trainees on how to edit Wikipedia to make Israel look good.


---
Ed Vulliamy
Observer
Sat, 15 Jan 2011 21:43 UTC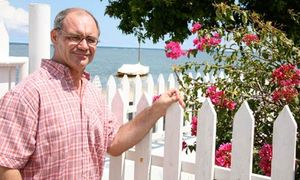 Swiss whistleblower Rudolf Elmer plans to hand over offshore banking secrets of the rich and famous to WikiLeaks
He will disclose the details of 'massive potential tax evasion' before he flies home to stand trial over his actions.
The offshore bank account details of 2,000 "high net worth individuals" and corporations - detailing massive potential tax evasion - will be handed over to the WikiLeaks organisation in London tomorrow by the most important and boldest whistleblower in Swiss banking history, Rudolf Elmer, two days before he goes on trial in his native Switzerland.
---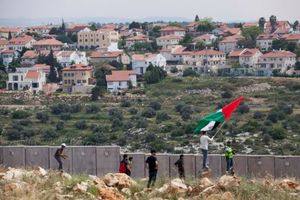 Canada's tax system currently subsidizes Israeli settlements that Ottawa deems illegal, however, the Conservative government says there's nothing that can be done about it.
In June of last year, Guelph activist Dan Maitland emailed Foreign Affairs Minister Lawrence Cannon concerning Canada Park, a Jewish National Fund of Canada initiative built on land Israel occupied after the June 1967 War. Three Palestinian villages (Beit Nuba, Imwas and Yalu) were demolished to make way for the park.
A few weeks ago Maitland received a reply from Keith Ashfield, Minister of National Revenue, who refused to discuss the particulars of the case but provided "general information about registered charities and the occupied territories." Ashfield wrote that "the fact that charitable activities take place in the occupied territories is not a barrier to acquiring or maintaining charitable status."
This means Canadian organizations can openly fundraise for settlements Ottawa (officially) deems illegal under international law and get the government to pay up to a third of the cost through tax credits for donations. To justify the government's position, Ashfield cited a September 2002 Federal Court of Appeal case (Canadian Magen David Adom for Israel v. Minister of National Revenue), which reversed the Canadian Revenue Agency's previous position.
---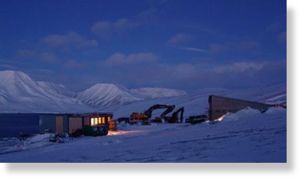 One thing Microsoft founder Bill Gates can't be accused of is sloth. He was already programming at 14, founded Microsoft at age 20 while still a student at Harvard. By 1995 he had been listed by
Forbes
as the world's richest man from being the largest shareholder in his Microsoft, a company which his relentless drive built into a de facto monopoly in software systems for personal computers.
In 2006 when most people in such a situation might think of retiring to a quiet Pacific island, Bill Gates decided to devote his energies to his Bill and Melinda Gates Foundation, the world's largest 'transparent' private foundation as it says, with a whopping $34.6 billion endowment and a legal necessity to spend $1.5 billion a year on charitable projects around the world to maintain its tax free charitable status. A gift from friend and business associate, mega-investor Warren Buffett in 2006, of some $30 billion worth of shares in Buffet's Berkshire Hathaway put the Gates' foundation into the league where it spends almost the amount of the entire annual budget of the United Nations' World Health Organization. So when Bill Gates decides through the Gates Foundation to invest some $30 million of their hard earned money in a project, it is worth looking at.
No project is more interesting at the moment than a curious project in one of the world's most remote spots, Svalbard. Bill Gates is investing millions in a seed bank on the Barents Sea near the Arctic Ocean, some 1,100 kilometers from the North Pole. Svalbard is a barren piece of rock claimed by Norway and ceded in 1925 by international treaty (see map).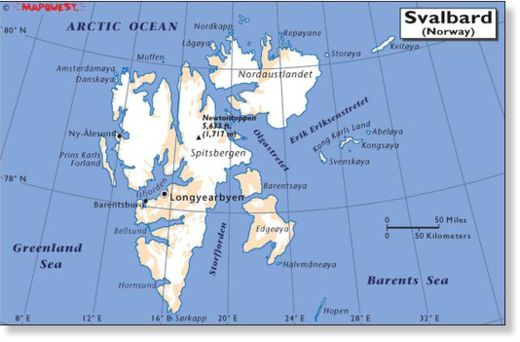 ---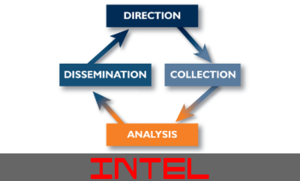 With certain people within my circle of contacts being suckered by Sorcha Faal /
EU Times
articles, I feel it is time to deal with the whole messy subject of intelligence sources.
Before I go into this subject in any great depth, I would first like to deal with Sorcha Faal, otherwise known as David Booth of the CIA. David Booth works within the Central Intelligence Agency in COINTELPRO. Other western intelligence agencies known for using COINTELPRO methods include MI5, MI6, GCHQ, and the think-tank, DEMOS. To be quite blunt, all intelligence agencies have their own COINTELPRO departments.
Sorcha Faal does not exist. There is no "spokesperson" within the GRU named Sorcha Faal. Intelligence agencies rarely make public statements, and when they do, it is
always
through either someone in the highest echelons of the organisation or a government minister with the correct clearances, and
never
a mere "spokesperson".
Do leaks ever happen through lesser agents? Yes, but those agents if caught are dealt with very strictly, usually with "
Holy Orders
" to keep their traps shut. By rights, if "Sorcha Faal" was really working within the GRU, she would have been silenced by now.
Permanently
.
It appears that David Booth is a major thorn in the side of the Alternative Intelligence Community, as well as the Patriot and Truth Movements. This is a gross understatement. Over the past week or two I have had to take aside many people and let them in on the whole Sorcha Faal thing.
---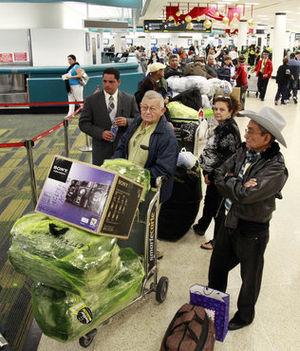 Washington -- The Obama administration Friday said it will allow for more U.S. travel to Cuba, making it easier for schools, churches and cultural groups to visit the island.
A senior Obama official told
The Miami Herald
the much-expected move to expand cultural, religious and educational travel to Cuba is part of the administration's continuing ''effort to support the Cuban people's desire to freely determine their own future.
President Barack Obama is also restoring the amount of money ($2,000) that can be sent to nonfamily members to the level they were at during part of the Clinton and Bush administrations. There will be a quarterly limit on the amount that any American can send: $500 per quarter to ''support private economic activity.''
The administration also will restore the broader ''people-to-people'' category of travel, which allows ''purposeful'' visits to increase contacts between U.S. and Cuban citizens.
---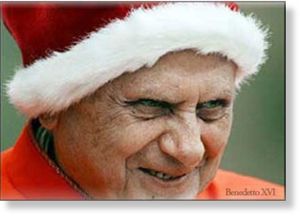 The Vatican has classified the "attempted ordination" of women as one of the most serious crimes a Catholic priest can commit, putting it on a par with paedophilia, heresy and desecrating the Sacrament.
Anyone found to be ordaining women will be automatically excommunicated under the new rules.
The Vatican also announced new laws to tackle paedophilia, doubling the church's statute of limitations to 20 years and allowing bishops to sack priests without having to resort to a full canonical trial.
---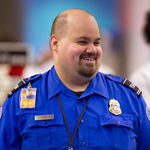 TSA Pays Off In Breast Exposure Suit ... Texas woman, 24, receives "nominal" settlement ... The woman who sued the Transportation Security Administration after her breasts were exposed during a frisking at a Texas airport will receive a "nominal" payment from the government as part of a legal settlement ... The settlement was disclosed in documents filed last week in U.S. District Court in Amarillo, where Lynsie Murley last year filed a lawsuit accusing the TSA of negligence and intentional infliction of emotional distress in connection with the May 2008 incident at the Corpus Christi airport. - Smoking Gun
Dominant Social Theme:
Fairness is the least that can be expected.
Free-Market Analysis:
A new feudalism is being born. It is a quite deliberate effort of the power elite in our view, but people don't notice it - or haven't verbalized it - because it is difficult to analyze something when one is in the middle of it. But the feudal evolution is surely occurring. We can see its signature in the article above but there are many other signs.
Feudalism's "flourishing" or time-span was between ninth and 15th century, apparently. It was not a formal system but a sociopolitical evolution of relationships between various power nexuses. Wikipedia describes feudalism as "a set of reciprocal legal and military obligations among the warrior nobility, revolving around the three key concepts of lords, vassals and fiefs. There is also a broader definition, as described by Marc Bloch (1939), that includes not only warrior nobility but the peasantry bonds of manorialism, sometimes referred to as a 'feudal society.'"
The evolution of the new feudalism can be seen in various ways, including the erosion of property rights for the middle class and the increasing molding of employment around the vast portfolios of the powers-that-be. (Lawyers and accountants are in high-demand.) The Western middle classes - especially in America where they have been the most vital - are under sustained attack. Taxes, inflation and unemployment are signatures of such a society, along with expansive regulations.
---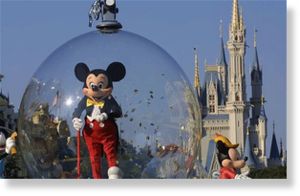 A nine-year-old boy's dream trip to Disney World was ruined when US immigration officials ruled he was a threat.
Civil servants Kathy and Edward Francis planned to surprise their grandson Micah Strachan with the holiday of a lifetime to Florida in February.
They were only going to tell Micah about it when they took him to the airport on February 19 for the flight to the US.
They had already spent more than £1,500 on plane tickets and had been organising the trip for months.
But this week US Embassy officials denied the schoolboy a visa to enter the US.
They said there was a risk he would not leave the US at the end of his holiday and refused his application under Section 214 (b) of the Immigration and Nationality Act.
Micah was born in Britain and has lived in Middlesex all his life with his mum Claudia Lewis.
He holds a South African passport because his grandparents Kathy and Edward, who have lived and worked in Britain since 1990, only got him a South African passport.
---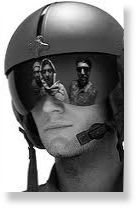 It sounds like something out of a dystopian science fiction novel, but it's not.
A new
report
from a secretive, highly influential group of scientists is urging the Department of Defense to begin collecting and mapping the full genome of all military personnel -- a move that could well give the Pentagon the ability to select for certain genetic predispositions.
Noting the dramatic decrease in the cost of fully mapping individuals' genomes, the report suggests that some traits relevant to war-fighting "are likely to have a strong genetic component, for which better understanding may lead to improved military capabilities."
---