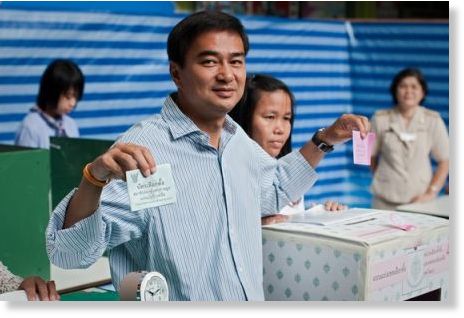 Thai people have begun voting in general elections seen as crucial in resolving a long-running political crisis in the southeastern Asian country.
Television stations reported long lines at polling stations nationwide on Sunday as registered voters take part in elections for a new 500-member parliament, the Associated Press reported.
The Election Commission is expected to announce preliminary results Sunday night.
Nearly 170,000 police officers have been deployed outside polling stations, but no incidents of violence have been reported so far.