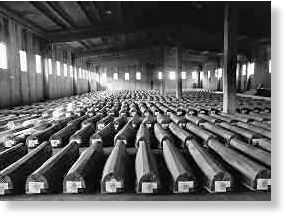 The Srebrenica massacre was the July 1995 killing of an estimated 8,100 Bosniak males, ranging in age from teenagers to the elderly, in the region of Srebrenica in Bosnia and Herzegovina by a Serb Army of Republika Srpska under general Ratko Mladic including Serbian state special forces "Scorpions". The same special forces commited war crimes in Kosovo in 1999.
The Srebrenica massacre is considered one of the largest mass murders in Europe since World War II and one of the most horrific and controversial events in recent European history.
Mladic and other Serb army officers have since been indicted for various war crimes, including genocide, at the International Criminal Tribunal for the Former Yugoslavia (ICTY). The ICTY's final ruling was that the massacre was indeed an act of genocide.