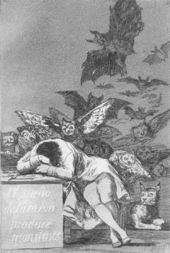 The Enlightenment brought with it the idea that Reason should govern the affairs of man thereby ensuring Liberty. That Reason and Liberty have been hijacked by the banking and corporate elites who engage in open war and genocide with impunity has never been clearer than today.
Reason has fled, all rationality is gone, we are therefore called to act in defiance of the genocidal murderers in Palestine.
In just the same way as the economy is being used to control us, we can exert similar pressure on Israel by boycotting all Israeli goods, all Israeli services and any company that does business with Israel however small.