Sheikh Raed Salah, who heads the Islamic Movement in Israel, was detained two weeks ago during a speaking tour.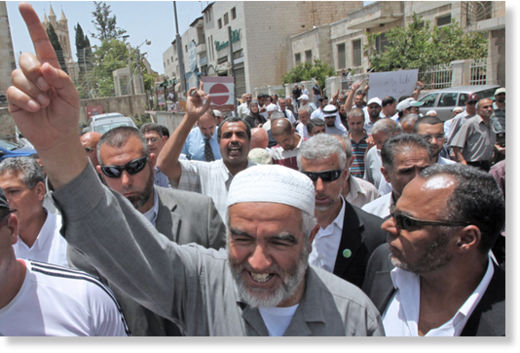 Sheikh Raed Salah, the detained leader of the Islamic Movement in Israel, has been granted bail by a court in London.
He was detained on June 28 in the UK during a speaking tour, allegedly for entering the country illegally.
Ismail Patel, chair of the activist organisation Friends of Al-Aqsa, who was at Friday's bail hearing, said: "It is a tremendous relief that Sheikh Raed's bail application was successful."
Earlier, as the hearing got under way at the Royal Courts of Justice, a group of 50 people protested peacefully outside, calling on the British authorities to grant bail.
A previous demand last week had been refused.
"We are shocked and horrified that a Palestinian leader can be held like this," Sarah Colborne, director of the Palestine Solidarity Campaign, told Al Jazeera.