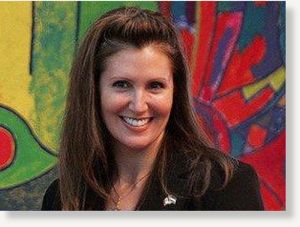 A former Tory minister lashed out at her ex-boss Prime Minister Stephen Harper in the middle of an election Friday for booting her from the Conservative caucus over ultimately unsubstantiated claims.
Now seeking re-election as an independent candidate, Helena Guergis told a press conference Harper "tossed (her) under a bus" last year, and offered no explanation for her ouster nor a chance to defend herself.
A federal police investigation cleared Guergis of fraud, extortion and involvement with prostitutes, including snorting cocaine off a prostitute's breasts.
But the prime minister's office continued to run a "destructive campaign" against her and smearing her reputation with "false allegations," Guergis said.
"Not only was it made to seem I was guilty of conduct that has never been disclosed to me ... the prime minister's office still made it seem as though I was guilty of something even after I had been proven innocent," she said.
A private investigator last year alerted a Conservative party lawyer that Guergis may be vulnerable to blackmail after an associate of her husband boasted of having cellphone pictures of the couple partying with "high class escorts when cocaine was being snorted."