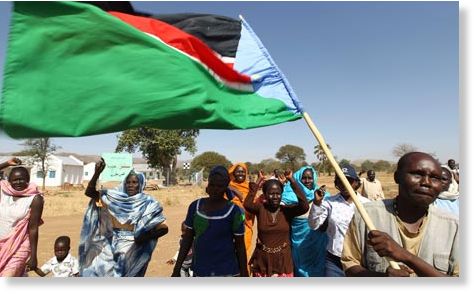 Fierce fighting raises fears the country's 22-year civil war will be reignited as the government turns on the north's Africans, sidelined in the south's peace deal
Fierce new fighting along Sudan's volatile north-south divide is raising deep concern for the safety of the Nuba people, the forgotten victims of the country's long-running civil war who are once again under attack by government forces and militias.
The fighting has significantly increased the chances that the Comprehensive Peace Agreement (CPA) that ended the civil war six years ago will collapse, reigniting a north-south war and ending all hopes of peaceful partition when oil-rich South Sudan formally declares itself independent on 9 July.
Many Nuba fought alongside the southern rebels of the Sudan People's Liberation Army (SPLA) in the 22-year war. As black Africans within the Arabised north of Sudan, their hope was that the "New Sudan" promised by the SPLA would end their marginalisation and win respect for Nuba languages, religious observances and culture. The war that began in the 1980s in the Nuba region of South Kordofan was not just a footnote to the war in the south, it was a civil war in its own right, a deep-rooted indigenous rebellion that prompted a declaration of jihad by the Khartoum government in January 1992. Villages were burnt, livestock raided, food stores destroyed and hundreds of thousands of Nuba forced into "peace camps". But the Nuba were short-changed in the CPA. It denied them self-rule and, crucially, did not specify what would happen to the 30,000-strong Nuba rebel army enrolled in the SPLA.
On 5 June, as the Sudanese government army prepared to "control" - disarm - Nuba fighters, fighting erupted in South Kordofan's capital, Kadugli, and spread quickly across most of the region. The battle for Kadugli became a street-by-street war of attrition: Khartoum piled in brigades of regulars and irregulars, and the SPLA relentlessly mortared the army's divisional headquarters.