Report comes amid speculation of military strike against suspected sites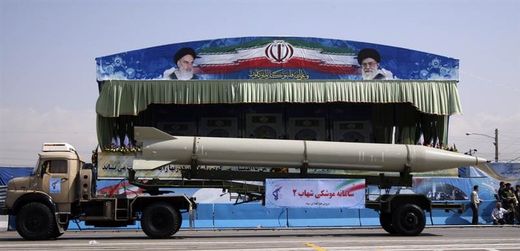 Vienna - Iran is suspected of conducting secret experiments whose sole purpose can only be the development of nuclear weapons, the U.N. nuclear atomic energy agency said for the first time in a report released Tuesday.
While some of the suspected secret nuclear work can have peaceful purposes, "others are specific to nuclear weapons," according to the report by the Vienna-based International Atomic Energy Agency.
A 13-page attachment to the report details intelligence and IAEA research that shows Tehran working on all aspects of research toward making a nuclear weapon, including fitting a warhead onto a missile.
"Iran," the report added, "has carried out the following activities that are relevant to the development of a nuclear explosive device:
"Efforts, some successful, to procure nuclear related and dual use equipment and materials by military related individuals and entities;
"Efforts to develop undeclared pathways for the production of nuclear material;
"The acquisition of nuclear weapons development information and documentation from a clandestine nuclear supply network; and
"Work on the development of an indigenous design of a nuclear weapon including the testing of components."
Specifically, Iran's work includes developing and mounting a nuclear payload onto its Shahab 3 intermediate range missile - a weapon that can reach Israel, Iran's arch foe.
In response, the United States may impose more sanctions on Iran, possibly on commercial banks or front companies, but is unlikely to go after its oil and gas sector or central bank for now, a U.S. official told Reuters on Tuesday.