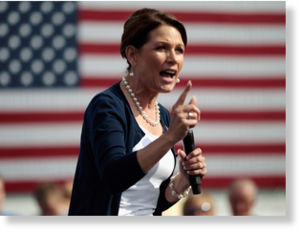 Michele Bachmann just weighed in "Debategate," telling Whispers that the media is trying to pick the Republican presidential winner, cutting voters out of the process.
"There's always a suspicion of maybe a bias and I guess this just confirmed it," she said of a CBS memo before Saturday's debate, which suggested that the Minnesota Republican congresswoman would be ignored during the foreign policy chatfest.
The memo, she said, "demonstrates that the media wants to choose who our nominee will be and who the next president of the United States will be."