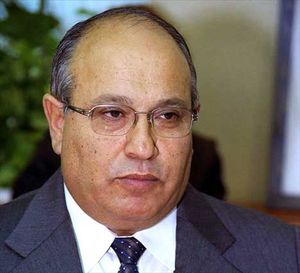 Kuwaiti paper says Binyamin Netanyahu believes the heads of the Mossad and Shin Bet may have leaked plans for attack
Israel's prime minister has ordered an investigation into alleged leaks of plans to attack Iran's nuclear facilities, it has been reported.
According to the Kuwaiti newspaper
al-Jarida
, the main suspects are the former heads of the Mossad and the Shin Bet, respectively Israel's foreign and domestic intelligence agencies.
Netanyahu is said to believe that the two, Meir Dagan and Yuval Diskin, wanted to torpedo plans being drawn up by him and Ehud Barak, the defence minister, to hit Iranian nuclear sites. Tzipi Livni, leader of the opposition Kadima party, is also said to have been persuaded to attack Netanyahu for "adventurism" and "gambling with Israel's national interest".
The paper suggested that the purpose of the leaks was to prevent an attack, which had moved from the stage of discussion to implementation. "Those who oppose the plan within the security establishment decided to leak it to the media and thwart the plan," it said.