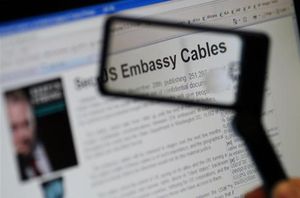 Geneva: Whistleblower website WikiLeaks has been losing some half a million euros a week since it began publishing confidential US cables , the founder of the site Julian Assange said in an interview appearing on Monday.
When asked about the pressure put on him over the website's move, Assange told Swiss newspapers Tribune de Geneve and 24 Heures: "From a personal point of view, no. I would say that the pressure reinforces my determination. But from a financial point of view, it's another matter.
"We have been losing more than 600,000 francs (481,068 euros, 620,053 dollars) a week since the start of the publication of the diplomatic cables. To continue our business, we would need to find a way or other to get this money back," he added.