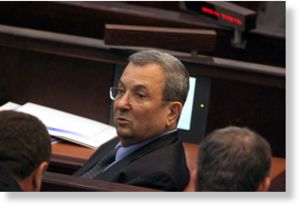 The "time has come" to deal with Iran, Israeli Defense Minister Ehud Barak said Sunday, refusing to rule out military action to curb the Islamic republic's nuclear ambitions.
Barak, speaking on CNN's Fareed Zakaria GPS program, indicated that Israel's patience was wearing thin -- and provided an ominous response when asked about the growing speculation of an Israeli military strike.
"I don't think that that is a subject for public discussion," he said. "But I can tell you that the IAEA report has a sobering impact on many in the world, leaders as well as the publics, and people understand that the time has come."
The International Atomic Energy Agency published a report on November 8 saying there was "credible" information that Iran was carrying out "activities relevant to the development of a nuclear explosive device."
On Friday the IAEA's board passed a resolution condemning Iran's nuclear activities, but stopped short of reporting Tehran to the United Nations and issuing no deadline for compliance.