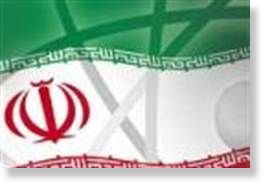 A source close to Iran's clerical regime claims to have "information" that the Israeli Mossad is behind the explosion at a Tehran base.
After previously claiming that
the mysterious explosion
that took place on Saturday at a military base south of Tehran was an accident, the Iranians might have changed their minds.
A source close to Iran's clerical regime told Britain's
The Guardian
on Monday that the blast was a result of an operation by the Mossad, the Israeli international intelligence agency.
The source, a former director of an Iranian state-run organization with close links to the regime, spoke to
The Guardian
on condition of anonymity. He said, "I believe that Saturday's explosion was part of the covert war against Iran, led by Israel."
The former official compared the incident to a similar blast in October 2010 at a Revolutionary Guards missile base near the city of Khorramabad.
"I have information that both these incidents were the work of sabotage by agents of Israel, aimed at halting Iran's missile program," he told The
Guardian
.