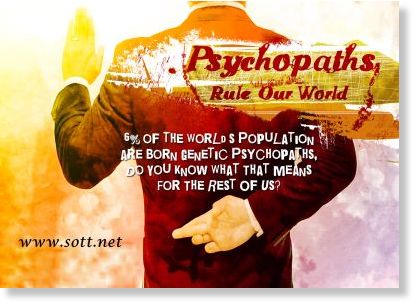 "You can't be having a driving dream when you are in the midst of a nightmare." - President Richard Nixon.
"In the past, politicians promised to create a better world. They had different ways of achieving this, but their power and authority came from the optimistic visions they offered their people. Those dreams failed and today people have lost faith in ideologies. Increasingly, politicians are seen simply as managers of public life, but now they have discovered a new role that restores their power and authority. Instead of delivering dreams, politicians now promise to protect us: from nightmares. They say that they will rescue us from dreadful dangers that we cannot see and do not understand. And the greatest danger of all is international terrorism, a powerful and sinister network with sleeper cells in countries across the world, a threat that needs to be fought by a War on Terror. But much of this threat is a fantasy, which has been exaggerated and distorted by politicians. It's a dark illusion that has spread unquestioned through governments around the world, the security services and the international media." - Adam Curtis. From his 2004 documentary, "The Power of Nightmares: The Rise of the Politics of Fear."
"Death is mighty.
Laugh as we may,
we are all his.
Mid-life, when we are sure of the day,
Death weeps boldly
right in our midst." - Rainer Maria Rilke, "End Piece," from The Book of Images.
Debt and death are the two main outcomes in the game of terror that was created by the shadow governments in Washington, London, and Israel.
Debt and death are the two main weapons that the transnational shadow elite uses to control the government and the people of the United States of America.
As Washington's Blog points out in his
recent article,
raising the debt of the United States is the main policy goal of the privately owned and traitorous Federal Reserve Bank. "Indeed," writes the author of Washington's Blog, "despite the harms that too much debt can cause,
some in government have worried that paying off our debt would be harmful for our country."
A debt-free America means an independent and sovereign America. And the shadow banking elite who hijacked America in 1913 do not want that. They have taken America to war based on false intelligence and propaganda for a century, beginning in World War I.
At the start of the 21st century, when America was on the verge of paying off its debt, a new endless war on terrorism was invented by the shadow banking elite to put America in debt again. This was done by design.