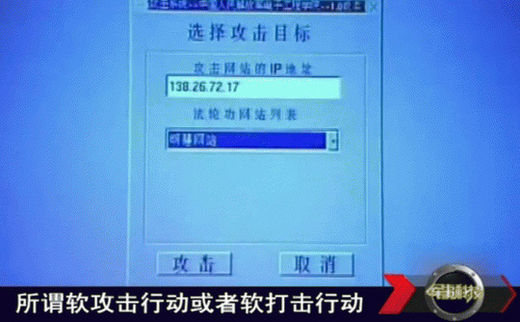 The Chinese government has finally been caught red-handed launching cyber attacks against the West, after eagle-eyed security researchers spotted a damning piece of footage in a Chinese military documentary programme.
F-Secure chief research officer
Mikko Hyppönen explained in a blog post
that the 20-minute documentary was aired last month in China on the government controlled channel CCTV 7, Military and Agriculture.
"The programme seems to be a fairly standard 20-minute TV documentary about the potential and risks of cyber warfare. However, while they are speaking about theory, they actually show camera footage of Chinese government systems launching attacks against a US target," he explained.