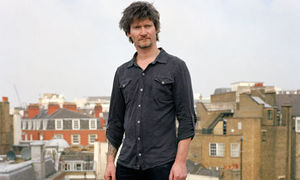 A sixth police officer has been unmasked as an undercover spy in the protest movement as it emerged that Mark Kennedy, who spent seven years posing as an environmental activist, is considering suing Scotland Yard.
In an
interview with the Guardian Weekend magazine
, Kennedy, who went "rogue" and offered to help environmental campaigners accused of planning to break into a power station, says he has suffered severe post-traumatic stress disorder and has been suicidal. His lawyers have been instructed to consider legal action against the police.
Comment: Ah yes, the pity ploy. It's very important to crank it up to the max whenever you've been unmasked.
The latest officer was reported to have been embedded in an anti-capitalist group for four years under the fake name of Simon Wellings.
Newsnight
on BBC2 reported that his true identity was discovered through a police blunder.
Wellings inadvertently phoned a campaigner with the Globalise Resistance anti-capitalist group on his mobile phone while discussing photographs of demonstrators with another officer at a police station.