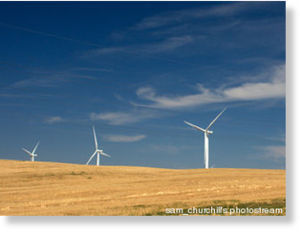 This is a good time to be a Republican climate change skeptic -- at least one who doesn't live below sea level, in a flood plain or in the path of a deadly heatwave, tornado or hurricane.
It's strange, experts say, because more and more members of the party believe climate change is a real thing. But with the economy down, Americans have turned away from the issue -- leaving a Republican vacuum the tea party has filled with skepticism. And in DC this week, the skeptics are gathering to celebrate their ascendancy.
Growing numbers of Americans tell
Gallup
that fears over climate change are "generally exaggerated." When economic times were good, say in 2006, more said climate change was "generally underestimated."
On the campaign trail, Republicans who used to support climate change legislation are
running away
from that position with reckless abandon -- with former Minnesota Gov. Tim Pawlenty literally apologizing for his past support and swearing he now
no longer believes
humans contribute to the changing environment. Frontrunner and former Massachusetts Gov. Mitt Romney said recently that humans contribute to climate change, leading Rush Limbaugh to immediately call his campaign
doomed
.